Thai Summit America Corporation, a Thai Summit Group company, has been a leader in the sheet metal stamping industry for the last twenty years. From our facility in Howell, Michigan we provide our customers with world-class engineering, stamping and assembly capabilities as well as tool and die design, construction, modification and refurbishment.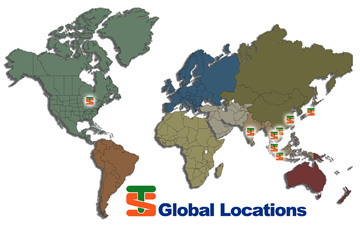 Our affiliation with the Thai Summit Group of companies further extends our capabilities around the world. Thai Summit America Corporation is a multi-national corporation with facilities in Asia and North America. The global presence of the Thai Summit Group allows all of our customers to successfully launch multiple country programs. We leverage the expertise of manufacturing and process experts to provide an efficient, seamless solution for the production of literally hundreds of unique parts.
From appliances to alternative energy to medical equipment to automobiles, our unmatched technical expertise and comprehensive engineering and manufacturing facilities make Thai Summit America the supplier of choice for tooling, stamping and assembly projects in all industries.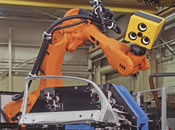 Thai Summit America is proud of our commitment to innovation and quality. Remote laser welding, 3-D white light measurement and high strength steel capabilities are only a sample of the technologies that differentiates us from other stamping and assembly manufacturers. We are also proud of our commitment to our customers. Using simultaneous engineering, total program management and just-in-time delivery methods we provide our customers with outstanding product quality in an efficient, cost-effective manufacturing environment.
We will be pleased to share the details of our capabilities and business philosophy with you. Contact us to find out how Thai Summit America can help you take your project from concept to production.