Thai Summit America sets high standards for quality. We look not only to our quality tradition but also to our quality innovations. Thai Summit America is committed to providing high quality parts and services to our customers. We continue to remain a leader in quality.
Ford Q1 (1992 – Present)
Ford awarded Q1 status to Thai Summit America in 1992. We are proud to have received this prestigious Q1 award and continue to supply quality parts to Ford. The Q1 requires that a supplier achieves excellence in four critical areas: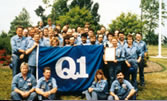 Capable Systems
Continuous Improvement
Ongoing Performance
Satisfied Customers
Thai Summit America maintains a Q1 rating to this day.
Chrysler Gold Award (2001, 2004)
FCA recognized Thai Summit America for outstanding quality with the Chrysler Gold Award in both 2001 and 2004. Thai Summit America was the only Class "A" stamping facility to have achieved this status in 2004. The Gold Award is presented based on the following criteria:
Top overall rating within the competitive set (Class "A" Stampings)
Overall performance rating: 92% (Includes: PPM, delivery, competitiveness, etc.)
Subaru of Indiana – Quality Achievement Award (2003)
Subaru of Indiana Automotive (SIA) recognized Thai Summit America as an outstanding supplier with their prestigious Quality Achievement Award for 2003. During 2003 SIA reported no quality concerns regarding shipments from Thai Summit America . This is a great accomplishment. In May of 2004 SIA presented Supplier Quality Awards to suppliers for achievement in areas of quality and delivery while recognizing the important role suppliers play in maintaining the high quality standard of Subaru vehicles.

Chrysler FCA (2000)
FCA honored Thai Summit America with the Chrysler FCA Award in 2000. The Chrysler FCA Award is achieved as a result of accomplishing the following during one calendar year:
Minimum Quality Rating: 90%
Minimum Delivery Rating: 90%
Minimum SCORE Dollar Rating: 3.0
Minimum Special Supplier Sourcing Rating: 2.5
Supplier-Responsible Annual Yard Holds or Recalls: 0
Minimum Regulated Substance & Recyclability Rating: 2.0
QS9000 Certification
FCA Endorsement
Thai Summit America and NASA's Space Shuttle (2003)
Recognized throughout the world for our quality manufacturing processes Thai Summit America is a leader in lean manufacturing, total productive maintenance, and our quality processes are benchmarked by automotive and non-automotive industries and universities.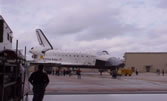 For example, in December 2003 United Space Alliance (USA) contacted Thai Summit America in an effort to benchmark our manufacturing process. Thai Summit America engineers traveled to Cape Canaveral to evaluate Endeavor, Atlantis, and Discovery space shuttle heat shield tile manufacturing process.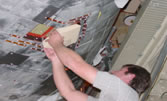 USA followed an 80-hour manufacturing process in order to replace a single damaged tile. After each flight, hundreds of them require replacement. Thai Summit America engineers applied non-contact measurement techniques to this process that eliminated several steps in the manufacturing process, reducing the tile making process from 80 hours to just 10 hours per tile while maintaining strict quality requirements.